Download XSplit from http://xsplit.com
Install XSplit
Run XSplit and Login or Create an XSplit account
Click Broadcast
Click Edit Channels...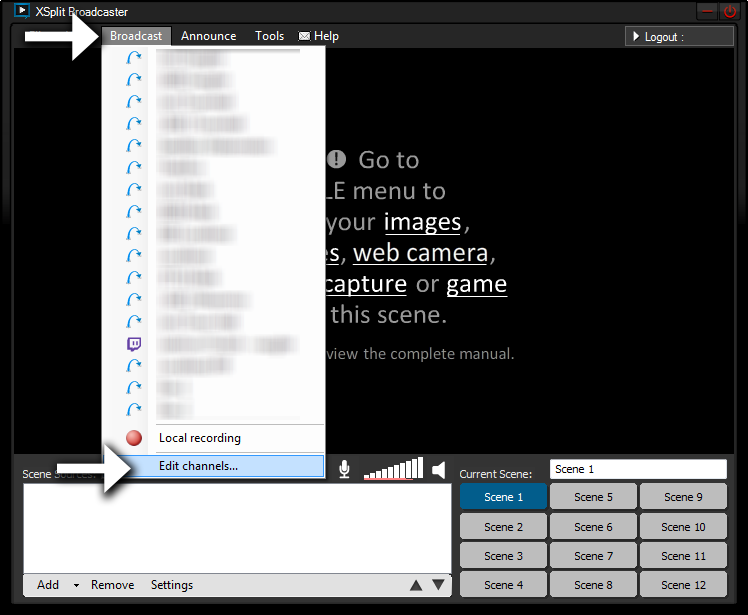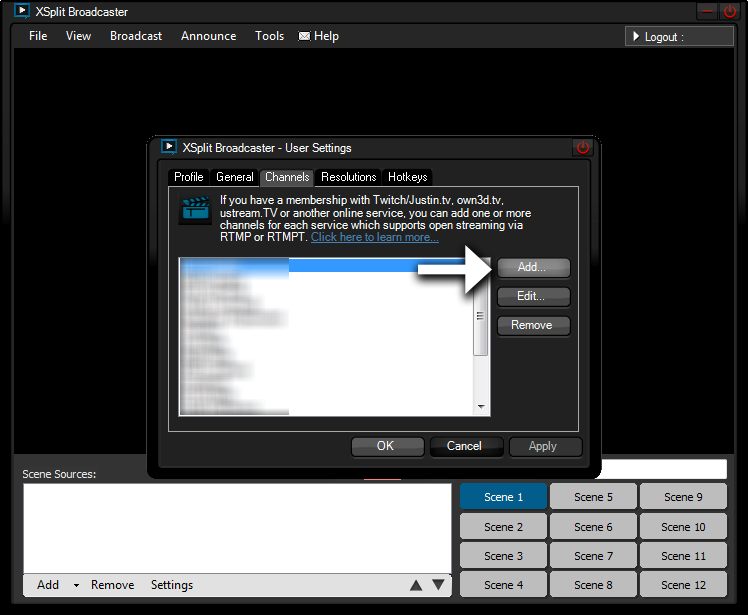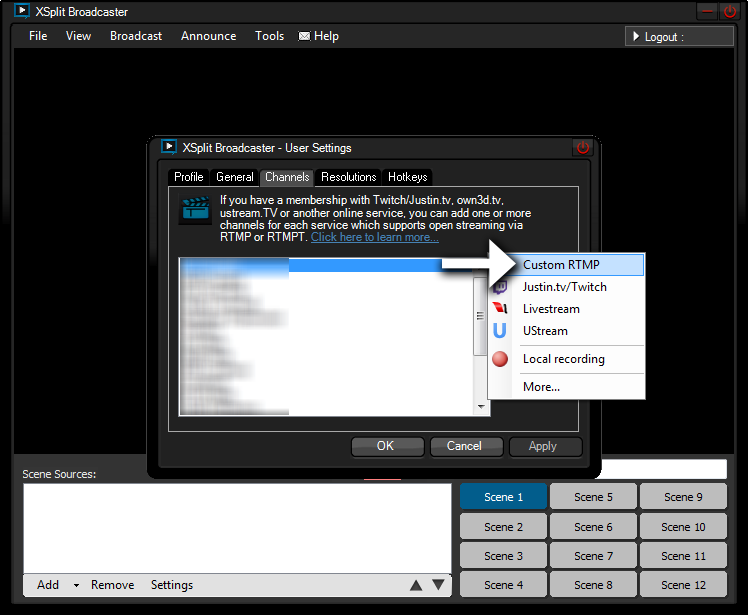 Enter 'Name' (can be anything)
'RTMP URL' is rtmp://live.vaughnsoft.net:443/live
'Stream Name' is your Stream Key (found under My Account-> Edit Channel)
Change Video 'Bitrate' to 1400
Change Video 'Mode' to VBR
Change Audio 'Codec' to AAC LC HQ (Speex if you use the free version)
Change Audio 'Bitrate' to 128
Change Audio 'Format' to 44.1 KHz stereo
Make sure to uncheck the 'Automatically record' box
Click 'OK' to save and continue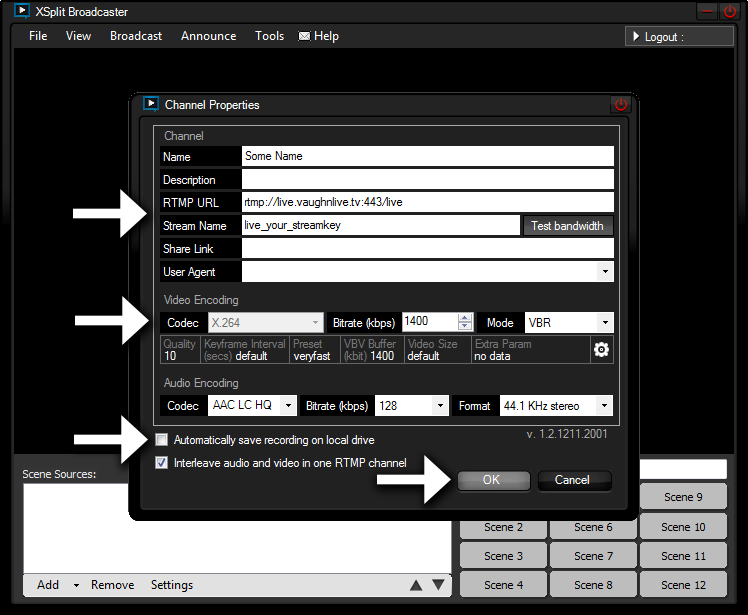 The channel 'Name' you just added should show in the list
Click 'OK' to continue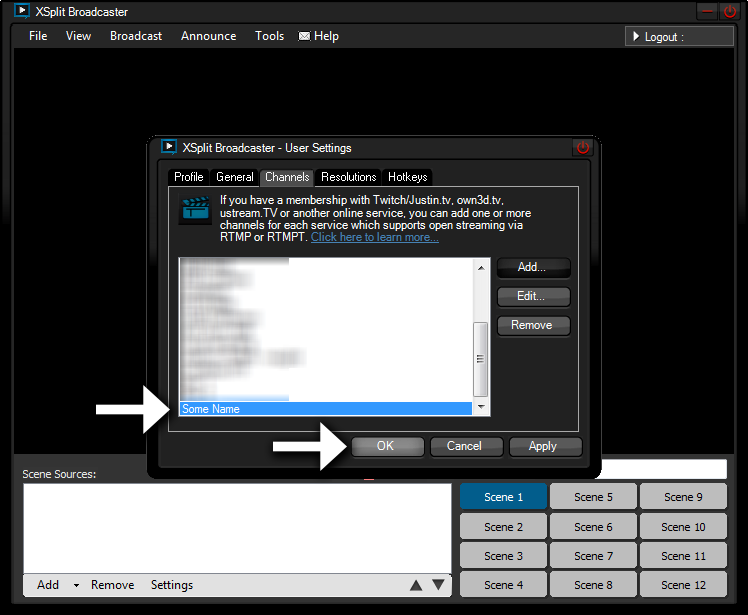 Set the resolution for your broadcast
Click 'View' and mouse over 'Resolution'
Click '640x360'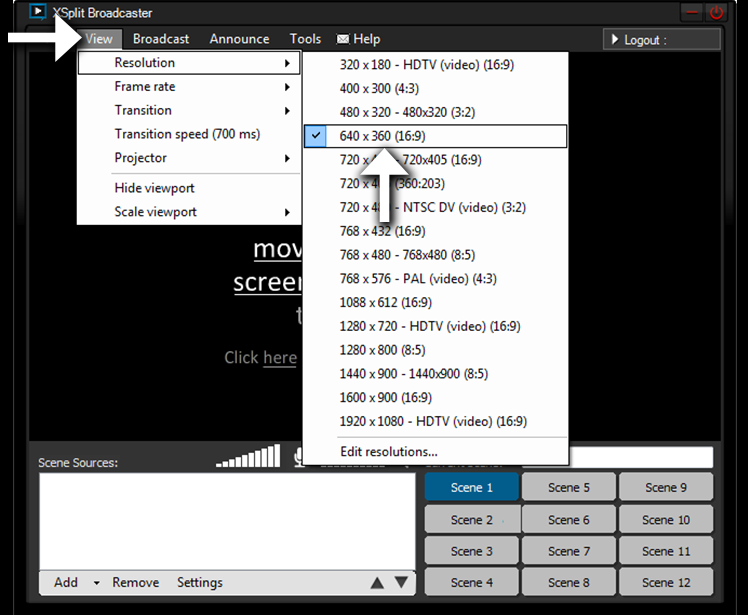 In the bottom left corner, you will see an 'Add' button.
Click the 'Add' button.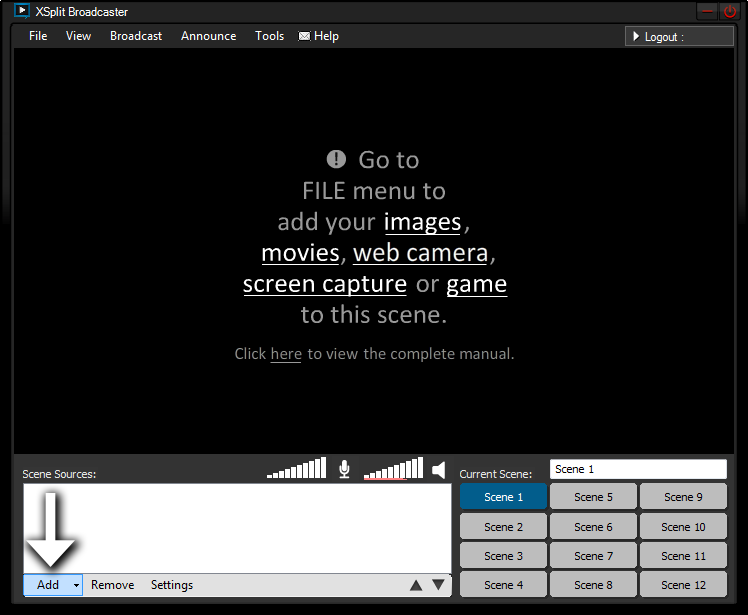 Hover your mouse over 'Add camera'
Select your camera from the list provided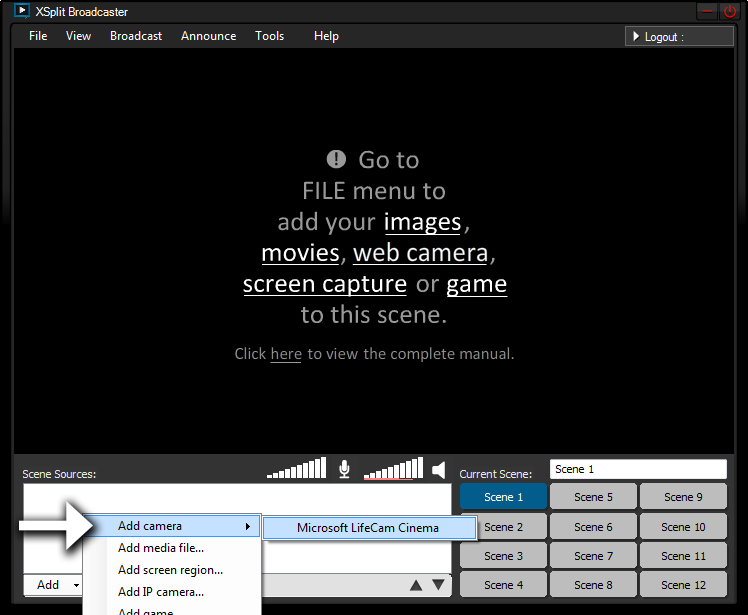 You should now see yourself!
Drag the corner of the white box around your video in XSplit to resize it.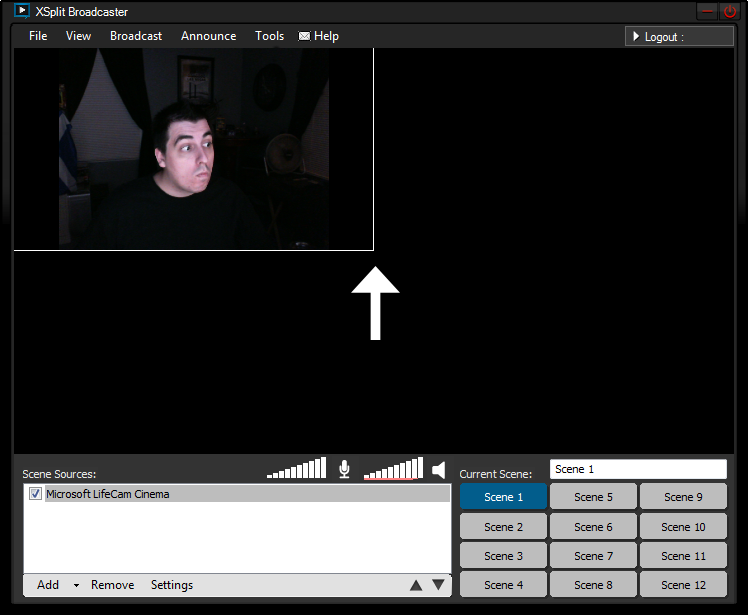 Nice! But, we don't want those black bars on the side!
Right-click your camera below your video in XSplit
Click the 'Configure' button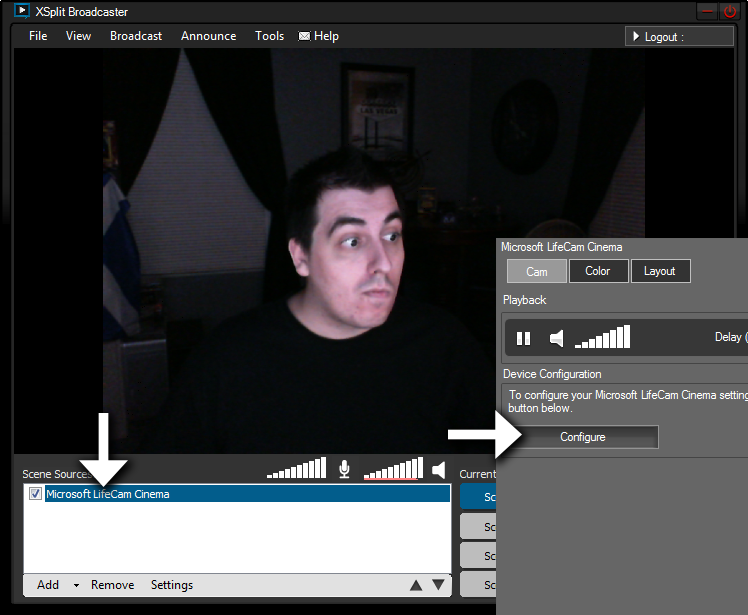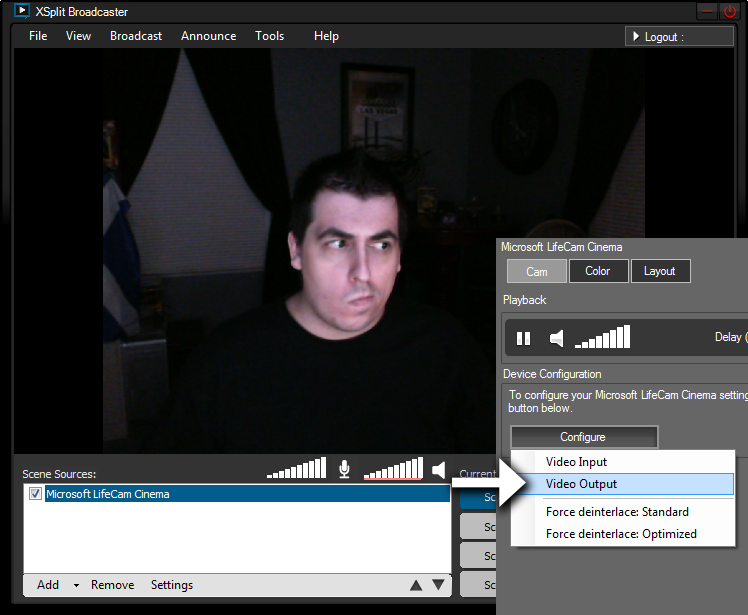 Change 'Output Size' to 640x360
Click 'OK' to save & continue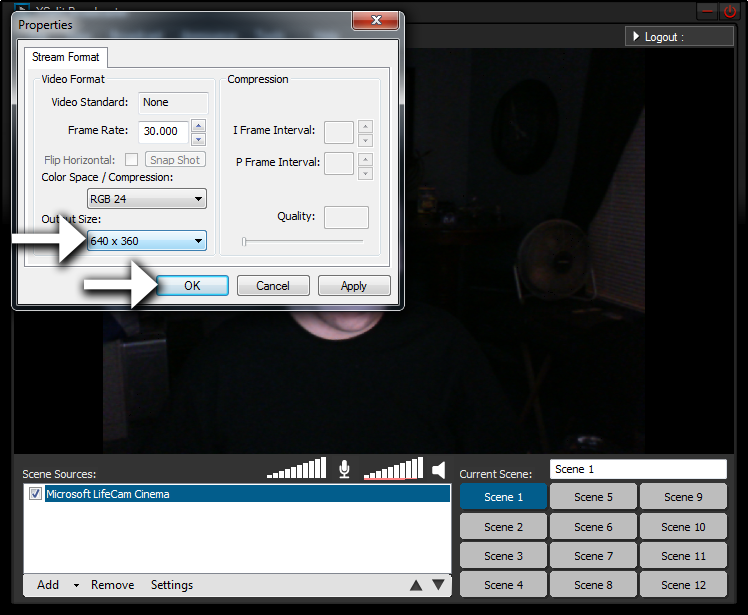 There we go! Nice! No more black bars!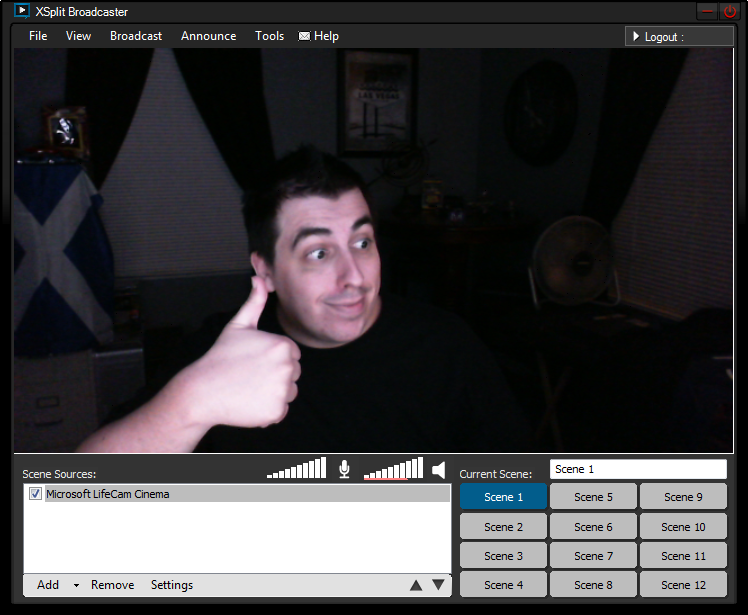 It's time to broadcast!
To start your broadcast, click 'Broadcast' and click on the channel 'Name' we setup earlier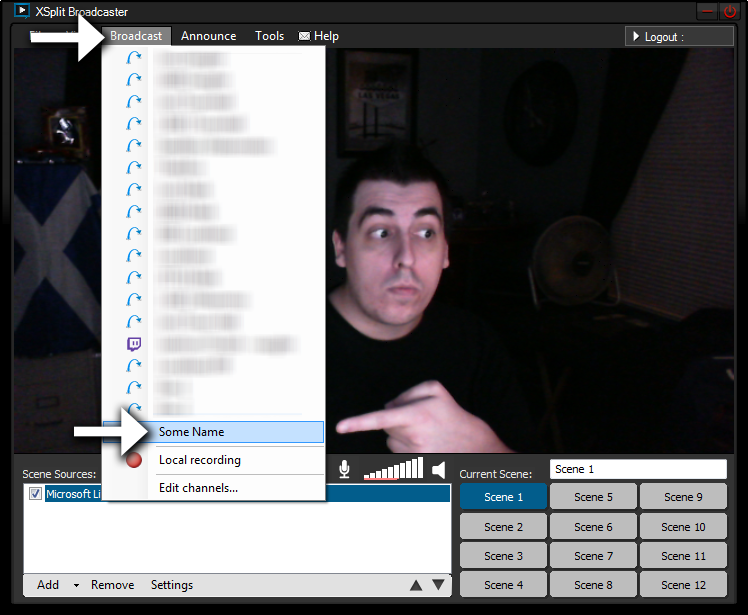 The text at the top of XSplit should change to 'Streaming Live'
If you did it right, you will be LIVE on your Vaughn Live channel!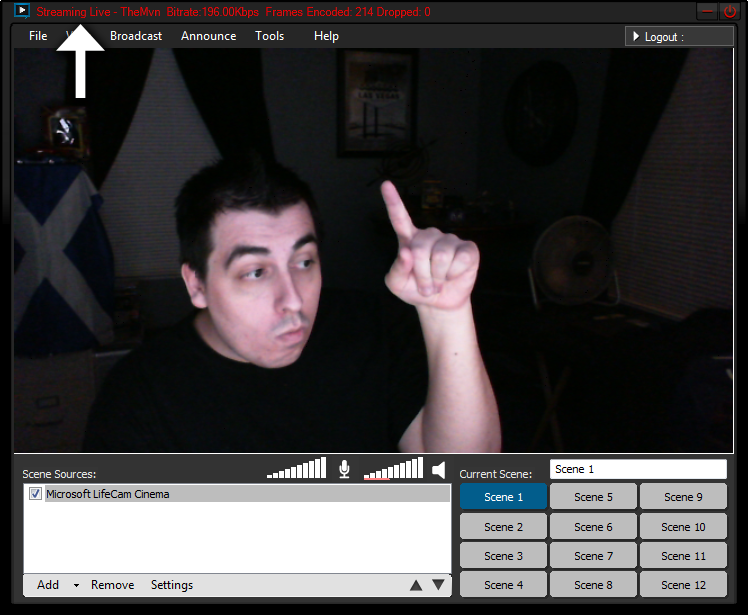 To stop your broadcast, click 'Broadcast' and click on your channel 'Name'
That's all there is to it!